In an earlier post I mentioned that wigs are my favorite protective style and I want to expand on that a little by sharing my wig experience, which has been quite mixed, but this post is about 'the bad'. I had heard people complaining about damage to their natural hair while wearing wigs and was puzzled because I thought 'the wig on top' does all the work and hair under it just flourishes…erm….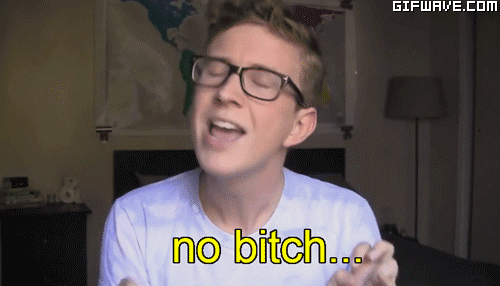 I couldn't have been more wrong. Wigs aren't all protective styling. It can go horribly wrong if you don't pay attention and these are the things I wish I had known before wearing my first wig.
1. Custom wigs are better than store-bought wigs
Store-bought wigs are convenient and can be a quick fix, but nowadays, that's probably about it. They aren't necessarily the cheaper option since you can have a good custom-made wig for an affordable price, or even better, you can make your yourself for even less and bypass some of the issues I mention in this post. If you do choose to go down the synthetic route (I did in the two photos below), be cautious of the synthetic lace front wigs which may look great but sometimes come with a hard, scratchy lace which can be unbearably uncomfortable.
2. A tight fitting wig will give you a headache… literally.
By too tight, I mean headache-inducing or scalp-pinching. A good wig will be comfortable and ideally, adjustable, whether it is store bought or custom made. The style underneath your wig, be it cornrows or a low pony tail, should also be comfortable and not unbearably tight. Also bear in mind that the style you choose to have underneath your wig will determine how well your wig will fit and how natural it will look.
3. Combs will leave you edge-less
Those little combs that are strategically placed around the hairline to secure yout wig will do more harm than good, especially if you have naturally space and thin edges. It's best to avoid them. There are better ways of securing a wig that do not involve racking your edges off.
4. …and so can an elastic band
When I found out about putting an elastic band on wigs, I thought it was the best thing since WiFi. I could toss the combs out for something less damaging right?! Yes and no. Having an elastic band around your hairline can restrict blood flow around  your edges cause serious damage to your hair follicles, some of which can be irreversible. Any elastic bands should be secure but also comfortable. If you are constantly conscious of it, then it's probably too tight. You should be able to forget you are wearing a wig if it is the right fit.
5. …and OMG glue!
Listen. I'm not even going to go into this one because no one who cares about their hair, especially their hair line, should be going anywhere near any kind of glue in this year of 2017. If you must stick a lace wig onto your hairline, for whatever reason, Schwarzkopf's Got2b Glued line has products which would work well.
6. Closure > U-part
Remember leave-outs that didn't match the sew-in? Noone wants that look and thank AliExpess for affordable closures and frontals. A full wig will not only help protect your whole head of hair so you don't have to manipulate your leave-out daily, it will also match the rest of the hair perfectly.
Finally, its good to remember that wigs are not magical hair incubators. You still have to care for your natural hair if you want it to be healthy and especially if you have hair length goals. It's good to still maintain a hair care routine while wearing a protective style to make sure your hair still has the best conditions for length retention.
….Oh and my edges did recover by the way!