There's shedding, then there is breakage. One is part of your hair's normal growth cycle, the other is not. Breakage is when short pieces of hair break from the strand and these are easily noticeable when you comb your hair, while shedding is typically the full length of the hair strand from the root.
Hair will break for a lot of reasons so, it is best to figure out what's causing it and putting a stop to that. Although this list isn't exhaustive, it may help you to finger the culprit.
Now that you've probably identified what's causing your breakage, work on sorting that out. In the meantime, a good protein treatment will help to strengthen and repair the hair shaft and minimise any further breakage. All the products featured in this post contain either hydrolysed collagen, keratin, amino acids or silk proteins. How often you do a protein treatment depends on what your hair needs and how well your hair tolerates protein. Personally, I like to do an intense protein treatment once every five to six weeks, immediately after I take out a protective style because this is when when I feel my hair is most susceptible to breakage and could do with the protein boost.
Aphogee Two Step Protein Treatment
The packaging says this product is for salon use only and I would second that and say you should be very careful and follow the instructions to the letter. It is an intense treatment and the results are immediately noticeable and is suitable for relaxed, transitioning and natural hair. You will need to use moisture-rich conditioners in the weeks following this treatment to keep the protein:moisture balance in your hair as protein treatments can be drying.
Aphogee 2 Minute Keratin Reconstructor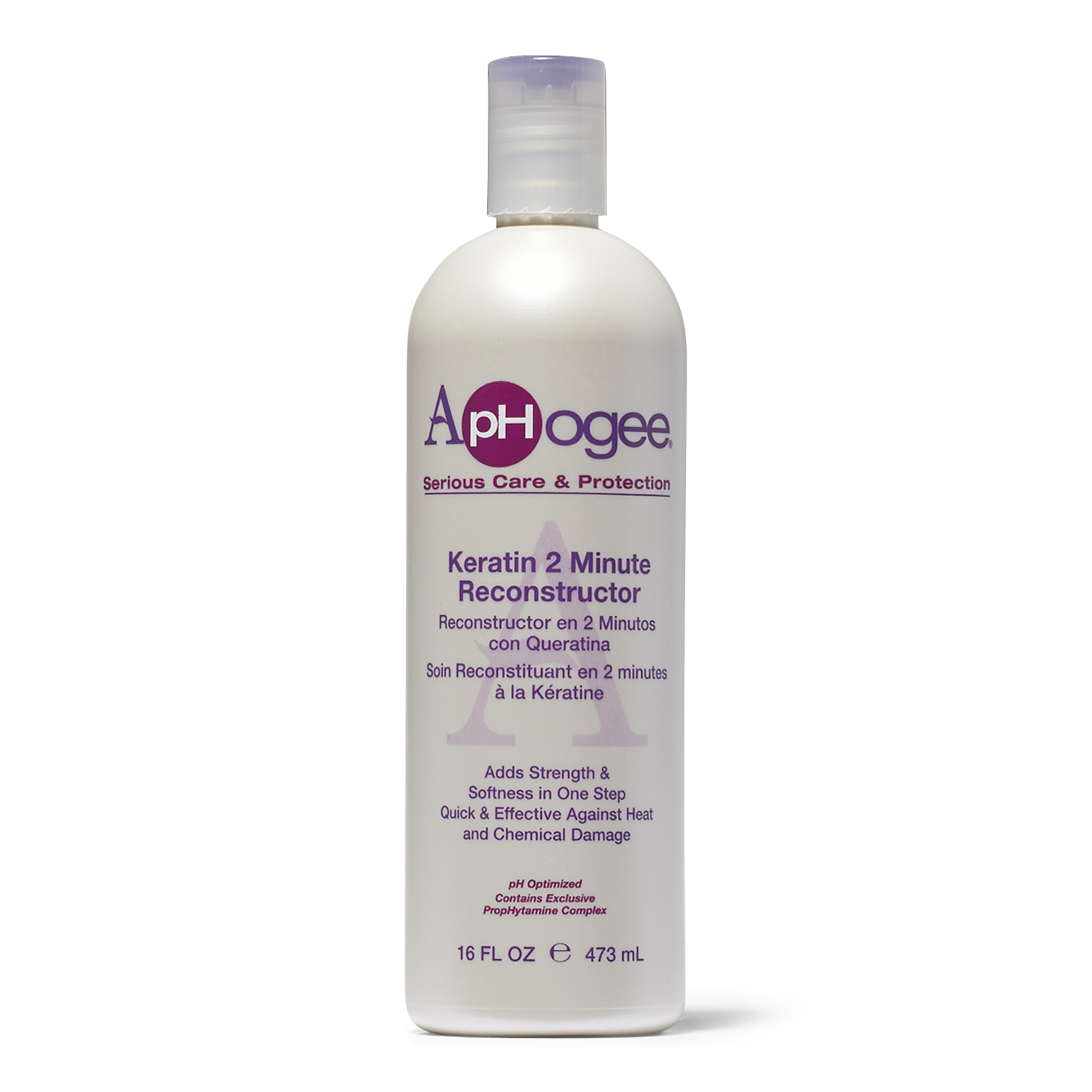 This is a less intense 'home-use' treatment that can be used weekly, in-between the Two Step Protein Treatment and is more of a 'maintenance' product than an intense treatment. It has a creamy consistency just like a regular conditioner and is meant to be kept in for a couple of minutes before rinsing off.
Organic Root Stimulator (ORS) Replenishing Conditioner
This was my go to protein treatment for the first 2-3 years of my natural hair journey. I would use it once every two weeks and it worked extremely well for me. It comes in three sizes; a single-use replenishing pak (sachet), a small 237ml bottle and a 1Litre 'Professional' bottle. This is also a great conditioner if you are relaxed or you are transitioning to natural hair.
Vatika's Egg Protein Conditioning Hair Mask
If you've wanted to condition your hair with raw eggs but the thought and the smell grosses you out too much, this is worth a try. It has a thick consistency which makes it easy to apply. It is best left on for about half an hour, under a shower cap and you can sit under a hood or blow your hair dryer on top for a deep condition.
Organic Root Stimulator (ORS) Hair Mayonnaise
This is one of the OGs of deep conditioning and everyone and their mother has used this at one point. I used this all through my relaxer days, transition and well into my natural hair journey and it's a great egg-alternative (contains egg proteins). It's quite similar to the Vatika Hair Mask but isn't quite as thick. For best results, leave this on under a shower cap and wrap a scarf over it to generate some heat. If you have a hooded dryer, you can sit under it for about half an hour.
OGX Thick & Full Biotin & Collagen Conditioner
If you live in an area where you don't have an Afro Hair Shop anywhere close by, then the OGX Thick & Full Biotin & Collagen Conditioner is a good alternative that you will be able to find in Boots, Tesco or your local Superdrug. Unlike the Vatika Hair Mask (above) it had a thinner consistency which some may like, some may not. Overall, it's an okay protein treatment, but it wouldn't be my first choice.
Hask Keratin Protein Smoothing Conditioner
This is another easily accessible conditioner which is also great controlling frizz. Keratin conditioners are good for curly textures that are prone to frizz. It is a good alternative if you cannot get the Aphogee 2 Minute Keratin Reconstructor. Just like the Aphogee conditioner, you can wash it out after a couple of minutes and it serves as a good maintenance conditioner for weekly use, if your hair needs it.
Palmers Deep Conditioning Protein Pack
Although this is very similar to the ORS replenishing conditioner, it's worth a mention because it's widely available. It contains hydrolised keratin which helps to strengthen hair and isn't too strong so you could potentially use it every other week. Unfortunately, this only comes in the sachet size which is enough for one treatment and for £2.09 a pack, it's definitely not good value for money but if you're stuck, it's one to consider.
Part of caring for your hair is understanding what it needs. Knowing when you need protein and how to balance that with moisture will help keep your hair strong and prevent excessive breakage. Next we will talk through moisturizing conditioners which are essential for keeping that protein:moisture balance.